Dine-In Service Open Nightly
Walk-ins Welcome!


We Are Not Taking Reservations At This Time
At this time, with the 25% reduced capacities, we are unable to accept Reservations.
Thank you very much for dining with us!
The City allowed us to open at only 25% of our total capacity at one time. What this means is that having a reservation system in place becomes impossible to operate efficiently. 
Under normal circumstances, we are more than happy to reserve your table, however this is not possible under the latest restrictions. We simply do not have the capacity to do so. 
We ask that you observe a 90 minute 
dine
 time. This allows us to efficiently accommodate as many guests as possible, at the same time respecting the 25% capacity restrictions. 
Walk-in Tips During Current Mandate
We open at 4:30pm, so when you come at that time, it will be easier to get seated.


Doors close and Last Call is at 9:00 PM. 

During the busiest times, if there is a wait when you arrive at the door, we will take your name and text you when the next table becomes available.
We are so sorry that this is the way we have to operate at this time. 
Dine-In for Dinner Daily: Monday-Sunday
4:30-10:00 PM
Last call is 9:00 PM and we are required to have everyone exit by 10:00 PM.
Sushi Den is currently dedicated to Take Out orders.
---
Our artisanal Bento boxes are filled to the brim with high-quality ingredients and stellar presentation.
Bento Series changes regularly.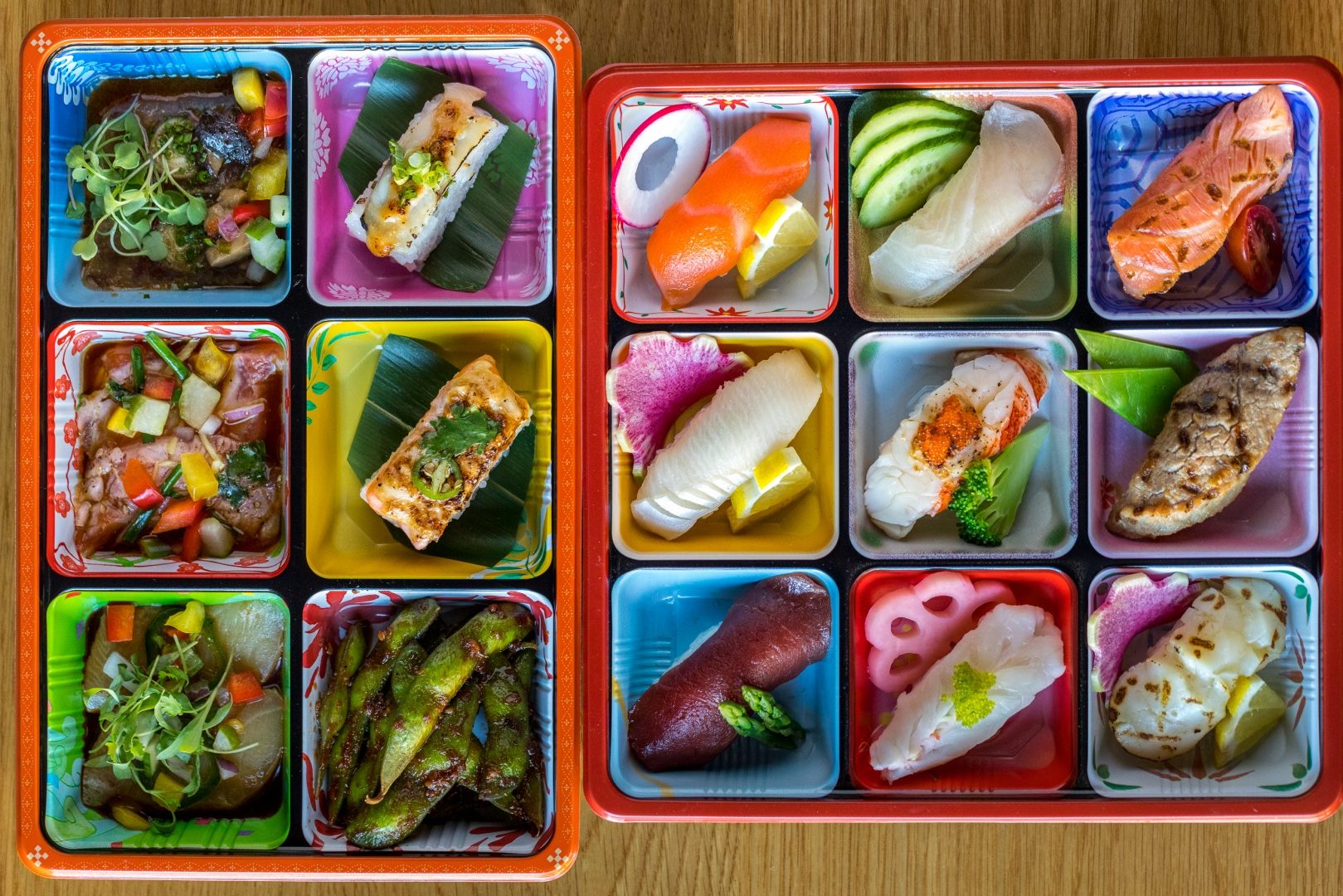 ---
Open for Dinner Take Out 7 nights a week.
Lunch Take Out Friday & Saturday: 11:30am-2:30pm
---
For the sushi lover in your life.
---
---