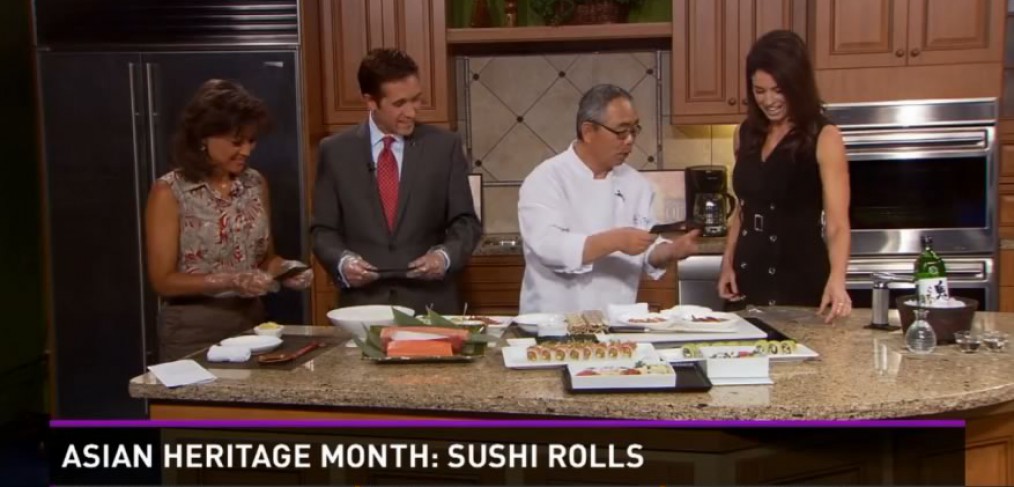 DEN on 9 NEWS for Asian Heritage Month
9 NEWS hosted Chef Yasu Kizaki from Sushi Den as part of their Asian Heritage Month coverage.
Admit it. You've eaten it at a restaurant, but you're too afraid to make it at home. Sushi is a favorite for many, but when it comes to making the raw fish delicacy, it's easy to get intimidated.
He also addressed a common question for those wanting to use raw fish at home. Where do we get it? Chef Kizaki recommends purchasing your raw fish items at Whole Foods, Pacific Mercantile Co. at Sakura Square, or H Mart in Aurora. If raw fish isn't your thing, you can always use chicken, steak or sausage in the hand rolls.
Watch this exclusive video now online at 9News.com