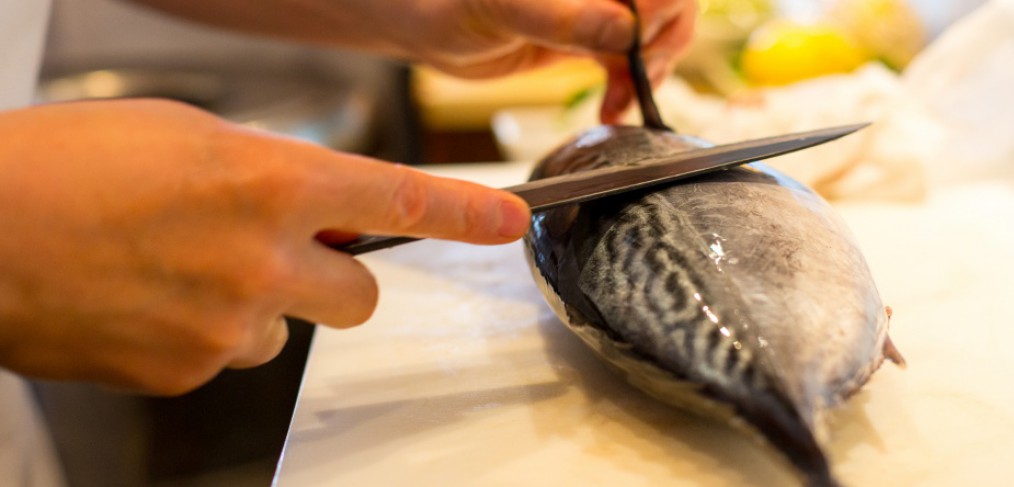 NEWS FROM THE FISH MARKET
When the winter arrives, the Fish Market starts to get busy, filling up with many varieties of fish.
This is because the fish that were born in the Spring in the northern hemisphere mature by the winter and become the right size and flavor. When the temperature of the water goes down, fish increases its flavor by insulating itself against the colder waters.
See the images of the Nagahama Fish Market in the southern island of Japan.
Kinmedai (Golden Eye Snapper) – one of the most amazing white fish with rich buttery flavor with golden/rosy skin.
Hagatsuo (extremely tender Japanese bonito)
Katsuo (Bonito)
Kona Kanpachi (Amberjack)
Kodai (young Japanese snapper)
Akamutsu (Gnome fish)
Iwashi (Sardine)
Toro (Creamy Tuna)
Sawara (King Mackerel)
Kaki (Oyster)
Ankimo (Monk Fish Lever)
Iidako (Baby Octopus)
And so many more.